The people who look after your business
Nicola
Chartered Accountant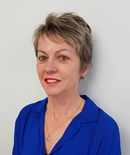 Wendy
Accountant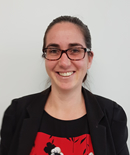 Rochelle
Accounting Technician
Welcome to Total Business Accounting

At Total Business Accounting we pride ourselves on providing a professional and friendly accounting service tailored to our clients needs. Our team has over 40 years experience both in New Zealand and overseas.

We offer a full range of accounting services for small to medium sized businesses, including Annual Accounts, GST Returns, Employment and Payroll, Taxation and Company Administration.

We are registered members of Chartered Accountants Australia and New Zealand and experienced in MYOB and SmartPayroll.

We would love to hear from you and discuss how we can help you and your business, to get started, please contact us here.
Please note that our new phone number is 07 574 9842.


Total Business Accounting will be closing for the Christmas and New Year period from 12 noon Friday 22nd December 2017 and will re-open at 8.30am Monday 15th January 2018.
We wish you all a very Merry Christmas and Happy New Year!